Membersonic's Incredible Features
Sell Unlimited Products
Create additional product or membership levels for upsells, OTO's, or mastermind groups!
Dynamic Content Protection
In addition to drip-fed content, you can rapidly compare and protect content all from one admin panel
Multiple Shopping Carts
Our membership site plugin integrates with PayPal, ClickBank, JVZoo, Warrior Plus, Zaxaa, and Digiresults
Easy To Use
MemberSonic is intuitive to use and you can rapidly deploy a membership site with ease!
Webinars and License Keys

Integrates with a third party software licensing system (SPBAS), and also allows you to register members for up to 6 GoToWebinars automatically!
Build Your Mailing List

MemberSonic integrates with most popular autoresponders, allowing you to build your list and communicate with your members
Membership Site Software With All The Right Integrations
Payment Processors
Autoresponders
Special Systems
MemberSonic is a WordPress membership site plugin designed to help online entrepreneurs delivery secure content to their customers. This unique application was built by Internet Marketers – for Internet Marketers.
We understand the specific needs and expectations of this market and have developed a membership site plugin that is powerful, flexible and yet very easy to use.
Right out of the box MemberSonic delivers incredible value in helping you secure your product download pages and delivery your membership content to your customers.
Here's What Our Customers Have To Say…
"Hey Andrew,
Awesome plugin.  I'm using  MemberSonic right now.  Much easier that Digital Access Pass and others.
Ron Douglas RonDouglas.com
"MemberSonic gets a 2 thumbs up from me!

Early in February I had a new product release that I did on the Warrior Forum in the form of a Warrior Special Offer (WSO). My biggest concern in doing WSOs is the delivery method. I've seen many big named marketers have initial bad remarks – not about their product but about problems they had in getting the product after they paid.

Well I used MemberSonic and after the first few minutes and 27 sales in those first few minutes, I knew I had nothing to worry about with my product delivery.

It is the best Membership site software I've used – & I own way more than I'm willing to say.

MemberSonic, with the awesome support that Andrew provides & the detailed video guides, is super easy to setup no matter what your level of 'techieness' is.

And like I said, Andrew provides Industry-Leading customer support so if you have feature requests / suggestions, let him know and if the demand is there then you can expect the requested feature in a future update.

For what this program does & the level of support behind it, I'm surprised Andrew isn't charging $200-$300. I've paid that for other membership site plugins and because of the steep learning curve I've not dedicated the time to put the pieces together so it sets on my hard drive.

Now that I have MemberSonic, all the other membership scripts I own are virtual dust collectors now.

Whether you are, or are wanting to market products individually or as part of a membership site, you now have the platform to do all the heavy lifting for you – MemberSonic!

- Steve Dougherty
60 Day 100% Money Back Guarantee
We have built a Membership Site plugin to meet the needs and expectations of our customers, and we are confident that we have over-delivered with MemberSonic.
So we would like you to try it for 60 days, and if you are not entirely satisfied with our software then simply let us know and we'll refund your full purchase price. We even have a shortcut button in our members area to expedite your refund.  How does that sound?
There is no better time than RIGHT NOW to launch your membership site, and MemberSonic is the plugin of choice for delivering your content to your members.  Start building your membership empire using the proven platform of MemberSonic and become part of a growing community of MemberSonic owners that are making money online today.
Order Risk Free Today!
Yes! I want instant access now!  I understand I will receive access to:
MemberSonic Plugin with Multisite license – Our premium membership site software designed to protect your content and build a thriving membership site.
Online Video Tutorials – Access to our secure members area where you can learn how to install and configure the MemberSonic plugin right out of the box!
Top Notch Customer Support – We strive to deliver value added services in everything we do, and that includes supporting our customers.
Free Product Updates – No surprise yearly charge for ongoing updates or customer support!
Introductory Price $167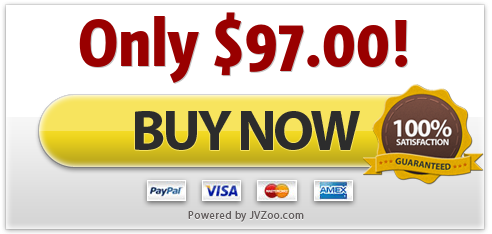 *The Multi-Site License may be used on an unlimited number of your personal domains.  This Membership Site Plugin is NOT for client use
"Andrew's a long time warrior and software developer, known for supporting his products, so MemberSonic is definitely a membership site plugin you can depend on …"

Mike Lantz WarriorPlus.com